BACK TO HOME PAGE
Tweet
SEARCH BY VIDEO HERE or Type BELOW
We, the merchant NEVER SEES OR RECEIVES YOUR PAYMENT INFORMATION. All Payment information IS SECURELY PROCESSED and digitally ENCRYPTED BY PAYPAL INC. *** OVER 179 million shoppers check out with PayPal.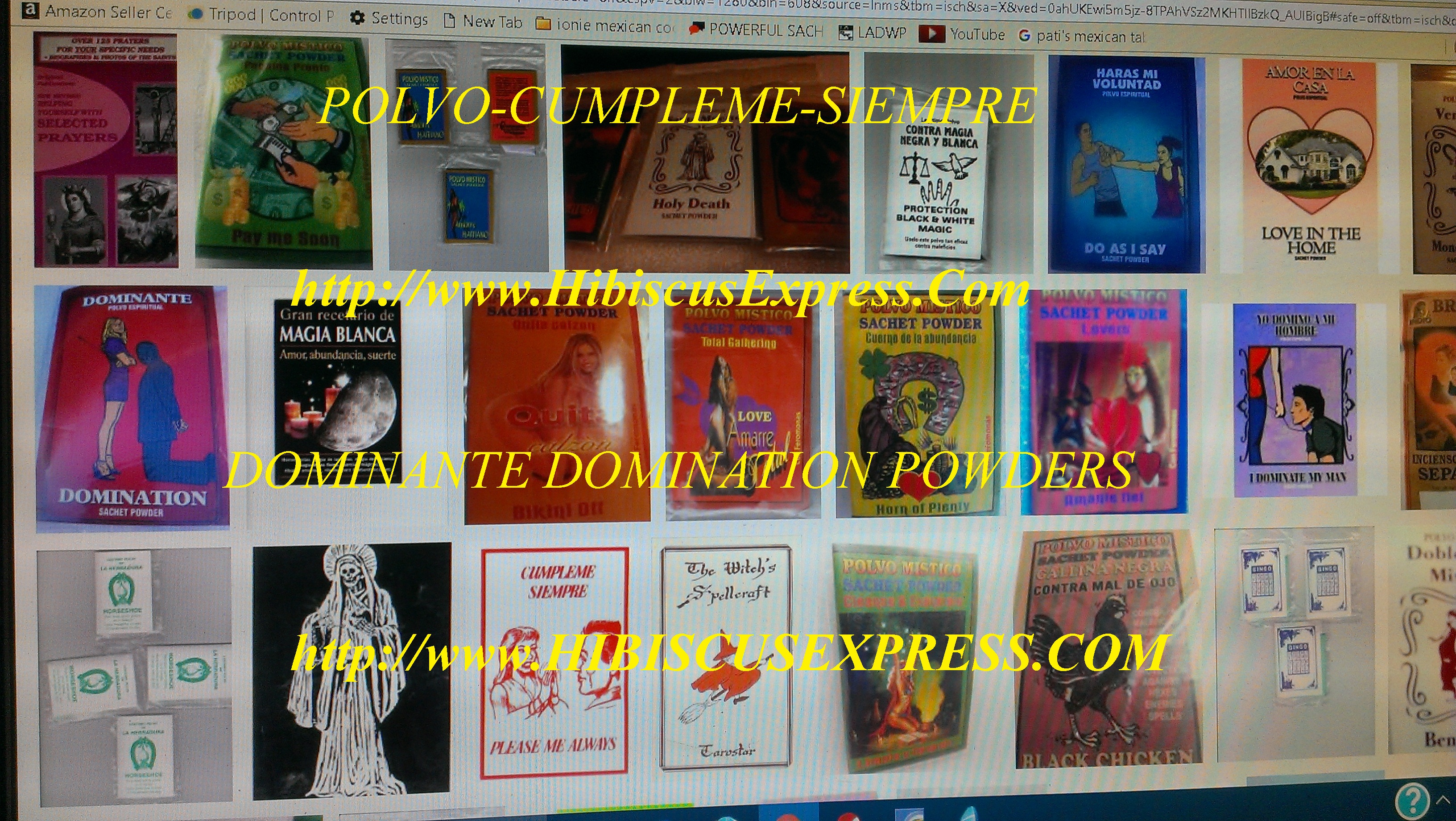 Orders within USA PLEASE Allow 3 - 7 business days for delivery
Questions and Inquiry E-mail hibiscusexpress @ Yahoo . Com (Responses in 2 - 4 hours)
Find & BUY DVDs & Movies Below




$9.99 ||| $19.99 ||| $29.99



CONTACT ||| HOME

$29.99 - OSHUN 30 inch NECKLACE - - PATRON SAINT OF CUBA. Oshun, patron saint of music, gold, love, and wealth
$29.99 - ONE OSHUN 30 inch NECKLACE - OSHUN, PATRON OF CUBA & MUSIC. She Controls all that makes life worth living. Such as Love, Marriage, and happiness in family life.- Oshun, patron saint of music, gold, love, and wealth. Brings more joy into your life - from Hibiscus Express - Oshun es un Orisha Femenino. Representa la lucha de la Vida. Es la dueña del Río. Es la Diosa del Amor. Nació de una Concha muy bonita a la orilla del Río y Mar. Es Capataz de Eggun, viste de blanco y amarillo. Es hija de Nana Buruku y Olofín. Oshun tuvo hijos con Oduduwa, Orunmila e Inle. Con Oduduwa tuvo a Oloshe (niña), con Orunmila tuvo a Paroye (niña), y con Inle tuvo a Logun Ede (androgino). Oshun es la que cuida el Ojubo de Oduduwa y Yewa, por ello aunque nace en Oshe Tura, que es su odun Isalaye, alcanza su poder de Eggun en Irete Yero, que es el odun del Ojubo. Oshun, al principio de la tierra, era cocinera de los Orishas, estos no la consideraban y ella trastornaba todos sus polvos hasta que hubo que considerarla. Es el único Orisha, que siendo menor puede suplir a todos, inclusive a Obatalá. from: SUPER FAST SHIPPER HIBISCUS EXPRESS, http://www.hibiscusExpress.Com - Según leyendas yorubas, Oshun cambio su pelo largo a Jemaya, por telas de colores bellos y con el pelo que le quedaba, Oshun se hizo hermosos peinados, naciendo con eso, la ciencia de los cosméticos y tocadores de pelo. - Oshun vivió con Ayaguna, pero tuvo que dejarlo debido a la Igbin que este comía, para ella es tabú. También vivió con Osaín, Shango, Shakuana, Orunmila, Agayú, Orishasoko, Oduduwa, e Inle. El hombre que le satisface es Inle y el que le conviene es Orunmila, pues se Corona. Oshun es la única que puede ir a Oro. - Oshun es muy famosa por su participación en la creación del Feto en el útero, ella preside el Embrión junto con Jemaya. - sold as a curio ONLY.
from :
Hibiscus Express http://www.hibiscusexpress.com Super Fast Shipper of MAGICAL POWER SACHET POWDERS, POLVO MISTICOS, POLVO ESPIRITUAL
Tweet